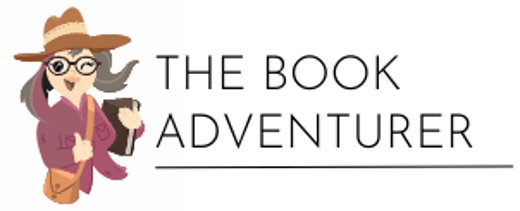 Branch Out and Find Some Great Genealogy Reads
As a young girl, I had no concept of the world outside of my family and my community. History, to me, was all about listening to family stories and looking at old family photos. And I loved doing both. (Yes, those are some of my real family photos in the title box.)
BOOKSAUTHORS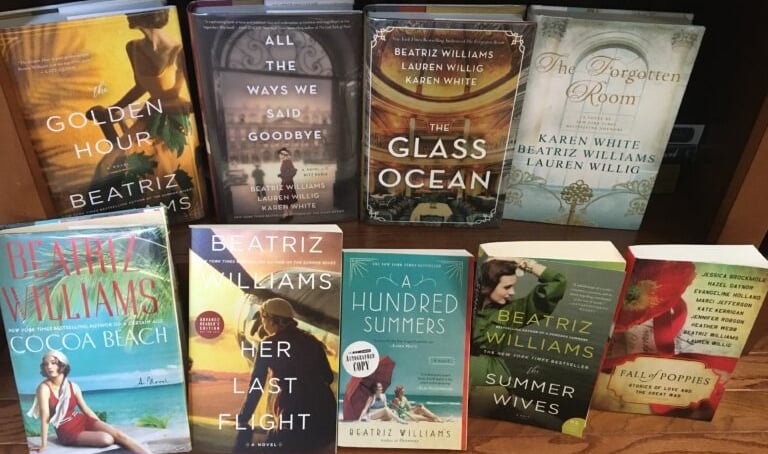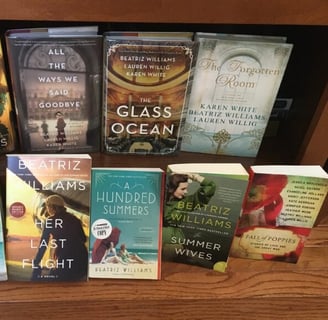 As a young girl, I had no concept of the world outside of my family and my community. History, to me, was all about listening to family stories and looking at old family photos. And I loved doing both. (Yes, those are some of my real family photos in the title box.) As an adult, I took that love of family and world history, and did research in order to reconstruct the branches on my family tree. I loved to watch the TV series Who Do You Think You Are? and Finding Your Roots with Henry Louis Gates Jr. It's no wonder that this interest in family and history has spilled over into what I read.
I'm always looking for inspiration in writing the blogs for this website. I was lucky enough to receive an Advanced Reader Copy of Jacqueline Winspear's This Time Next Year We'll Be Laughing, which is due to be released November 2020 from Soho Press, Inc. (ISBN: 978-1-64129-269-6). Winspear's memoir details three generations of her family, starting with her grandparents during World War I and spanning through her early adulthood. Some of the things her family members experienced influenced Winspear's characters and events in her Maisie Dobbs series. (Truly fantastic reads!) I love that Winspear wrote: "We are, all of us, products of our family mythology. Stories are not only passed down, but nestled in every cell." (Page 6). This, coupled with two other books that I read recently, served as inspiration for this month's blog post. If you'd like to know more about Jaqueline Winspear and her work, please visit https://jacquelinewinspear.com/.
One of those recently read books is It's All Relative: Adventures Up and Down the World's Family Tree by A.J. Jacobs (ISBN 978-1-4767-3449-1). This book was released by Simon & Schuster in November 2017. It's a funny and heartwarming telling of how and why Jacobs decided to host the world's largest family reunion. I've tried to plan events with just my siblings and it's always quite the process! I can't imagine planning an event for several thousand people. Jacobs also explores what "family" means to different people and learns more about himself in the process. To find out more about A.J. Jacobs and his books, you can go to https://ajjacobs.com/.
The other of those recently read books is in the fiction category. If you follow The Book Adventurer on Facebook, you will have seen my posts about Lineage Most Lethal by S.C. Perkins, released in July 2020 by Minatour Books (ISBN 978-1-250-75007-5). This is Perkins' second book in the Ancestry Detective Mystery series, which is set in Austin, Texas and features genealogist Lucy Lancaster. In Lineage, Lucy is working on a presentation for her client when she encounters a man who gives her a Montblanc pen and tells her to "keep them safe". The man dies shortly after the encounter. While trying to discover who this man is and unravel the mystery behind his cryptic message, Lucy discovers ties to her own family history. Although the story take places in the present, the mystery involves some World War II intrigue, another of my favorite things to read about. If you're interested in Perkins' series, you can visit her website – https://scperkins.com/.
After writing the information above, I got to thinking about some of the other books that I read that may not deal with genealogy per se, but that tie into the theme of family lineage. A group of historical fiction books immediately popped into my head. You may have seen one of my many Facebook posts about books by Beatriz Williams. I've previously blogged about All the Ways We Said Goodbye, a book she co-wrote with Karen White and Lauren Willig. (See Intrigue at the Hotel Ritz Paris from Feb 2020.) I am a huge fan of her work and I own all of her books. Her books take place during different time periods and in different settings, but they are interconnected because they all deal with members of the same family – the Schuylers. In fact, Williams has created a family tree for these characters so that you'll be able to see how they're related and in which books you'll find them. Most of her books can be read as stand alones, but I recommend starting with her first book, Overseas from Penguin Random House, May 2013, ISBN 978-0-425-26126-2. To find out more about Williams' books and the Schulyer family tree, please go to https://beatrizwilliams.com/.