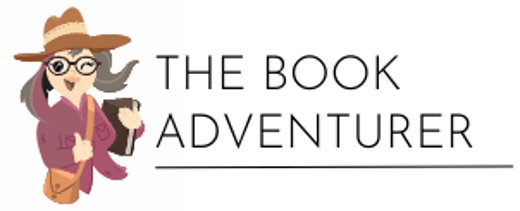 Cozy Mysteries: How to Have Fun with (Fictional) Murder
One December a few years ago, I was sitting in an examination room at my doctor's office, waiting for my doctor. While I was waiting, I was reading a Christmas themed cozy mystery. My doctor entered the room, looked at my book and said, "A Christmas murder mystery? Isn't that a little morbid?"
AUTHORSBOOKSCOZY MYSTERIES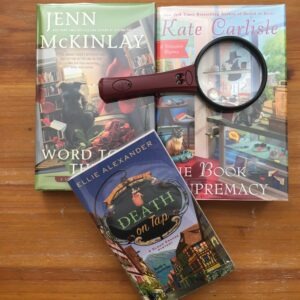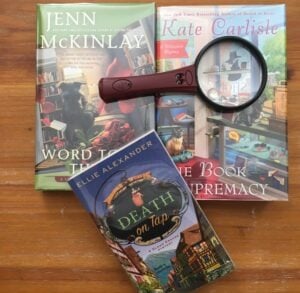 One author I admire for her writing skills as well as her sense of entertainment and fun is Ellie Alexander. Alexander is currently writing The Bakeshop Mysteries (setting is self-explanatory) and the Sloan Krause Mysteries, which are set in a brew pub. She always has amazing recipes at the end of her books. Don't just stop with reading Alexander's books, though. Be sure to check out her website – https://www.elliealexander.co/, and follow her on her Facebook page https://www.facebook.com/elliealexanderauthor/ as she posts lots of videos with cooking and baking tips (my favorite humus recipe ever comes from Alexander; see below) and holds virtual chats with other authors. Alexander is also collaborating with her fans and has written A Brunch with Death based on The Bakeshop Mysteries and is in a current collaboration with them based on The Sloan Krauss Mysteries. Her latest release is Nothing Bundt Trouble, published in June 2020 by St. Martin's Paperback, ISBN 978-1250214362). Coming the end of September 2020 will be the release of Beyond a Reasonable Stout from Minatour, ISBN 978-1250766106.
I've written in my previous blog entry about author Kate Carlisle's Bibliophile Mysteries, and that I enjoy learning about bookbinding and restoration from her main character, Brooklyn Wainright. Carlisle also writes The Fixer Upper Mysteries, a series that the Hallmark Movies & Mysteries Channel has turned into movies starring Jewel. Like many cozy authors, Carlisle lists recipes in the back of her books. If you want more fun, visit her website's "secret room" at https://katecarlisle.com/. She has puzzles, recipes, crafts, and more. Carlisle's latest Bibliophile Mystery release was in June 2020 from Berkley is The Grim Reader, ISBN 978-0451491435. Coming in December 2020 will be the release of Premeditated Mortar (Fixer Upper Mystery) from Penguin.
Another one of my favorite authors is Jenn McKinlay. In a September 2, 2020 interview by 3TV's Good Morning in Phoenix, AZ, McKinlay describes her mystery writing as "I Love Lucy/Agatha Christie mash ups". She writes several series in different genres, including the Library Lovers Mystery Series. Lindsey Norris, the main character in these books, is Briar Creek's library director. A group meets every week at the library for "crafternoon", which is a book club discussion with food and crafts. At the end of each Library Lovers book, you'll find the featured craft from that meeting, along with recipes for the foods described in the story. The newest book in this series, One for the Books, released September 2020 from Berkley (ISBN 978-0593101742). McKinlay also wrote The Decoupage Mysteries, a three-book series under the pen name of Lucy Lawrence. This older series, also published by Berkley, contains decoupage projects in the back of the book. For more information about McKinlay's books, go to her website http://www.jennmckinlay.com/.
Daryl Wood Gerber (a/k/a Avery Ames) writes several mystery series as well. Her latest release from Kensington in July 2020 is A Sprinkling of Murder, ISBN 978-1-4967-2634-6. This book is a first in her new Fairy Garden Mystery series. Recipes are included at the end of the book, but if you go to Gerber's website https://darylwoodgerber.com/, enter the Savor the Mystery Club section and you'll find information on making your own fairy garden, recipes, puzzles, etc. Although I haven't started on my fairy garden yet, I recently added these items to my library. (Ok, I gnome is not a fairy, but come on! He's reading a book! I couldn't resist.)
These are just a few examples of ways to go beyond the story and enjoy your cozy mystery. If you haven't explored this genre yet, I hope this post will inspire you to start your cozy mystery adventure.
One December a few years ago, I was sitting in an examination room at my doctor's office, waiting for my doctor. While I was waiting, I was reading a Christmas themed cozy mystery. My doctor entered the room, looked at my book and said, "A Christmas murder mystery? Isn't that a little morbid?" I told her no, and it was actually a little bit funny. She just looked at me incredulously for a few seconds before getting down to medical business.
What are cozy mysteries, and how does one have fun with them? Cozy mysteries are a gentler form of the mystery genre. Sort of like a PG movie, if you will. They don't contain graphic scenes of sex or violence, and usually don't contain foul language. They often are set in small towns and the protagonist becomes an amateur detective. Often you will also find an element of humor in them, which is why so many of them have puny titles. Please don't misunderstand, though. The basis of an exceptional cozy is still a great mystery and great writing. In addition to an expertly spun tale, many authors add recipes or craft ideas to their books. Here are just a few examples of authors who have found a way to go beyond the story and connect with their readers on another level.