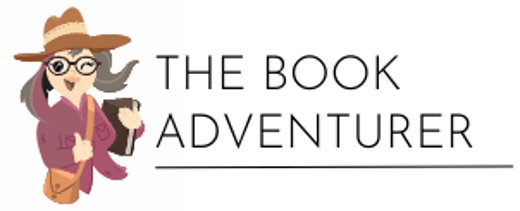 Literary Destination: Coastal Southeastern Connecticut
I grew up in the Southeastern Connecticut region and, on a recent trip to visit with family, I was reminded of all the wonderful bookish places there are in this area. So come on a journey with me while we travel along the I-95 corridor.
DESTINATIONSBOOK STORES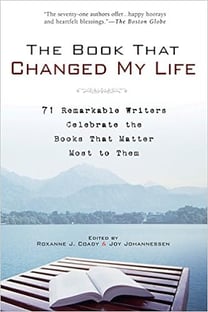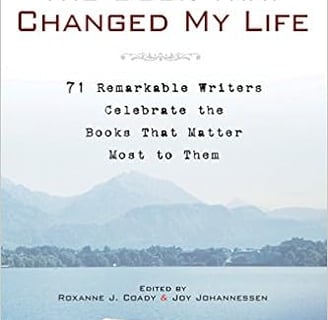 I grew up in the Southeastern Connecticut region and, on a recent trip to visit with family, I was reminded of all the wonderful bookish places there are in this area. So come on a journey with me while we travel along the I-95 corridor.
Our first stop is R.J. Julia Booksellers, located at 768 Boston Post Road, Madison. I actually discovered this bookstore when an author I like did an event here. R.J. Julia has much to offer – a wide selection of books, wonderful events, a café/bistro, podcasts, and more. This store was founded by Roxanne J. Coady, who named the store after her grandmother. Coady has found a way to, not only inspire generations of readers, but also to give back to the community. She co-edited a book entitled The Book that Changed my Life, with proceeds benefiting The Read to Grow Foundation, an early childhood literacy organization. Please click here to find out more about this book, and the store and all it has to offer: RJ Julia Booksellers | A great place to meet books! https://www.rjjulia.com/
We're traveling west to east, so our next stop is Paperback Café located at 210 Main Street, Old Saybrook. I just love a place with bookshelves and you'll find that here. You can grab a coffee and some delectable treats while you're recharging for your next stop on this literary trail. Please click here for more info on the café: PAPERBACK CAFE | OLD SAYBROOK | HOME (paperbackoldsaybrook.com) https://www.paperbackoldsaybrook.com/
We're moving on to the Book Barn in Niantic, which actually has three separate locations along Main and West Main Street. On their website they call it A Bibliophile's Bliss – and they are not kidding! With every category of used books you could possibly think of, gardens and animals (yes, I did say animals) the Book Barn is truly a unique place to go! I missed going on my last visit, but I will have to plan to stop again the next time I'm in the area. Click here to learn more: HOME | Book Barn (bookbarnniantic.com) (The picture in the title box is from a previous visit we made to the Book Barn.) https://www.bookbarnniantic.com/
Next up is The Eugene O'Neill Theater Center, 305 Great Neck Road, Waterford. "Founded in 1964 by George C. White and named in honor of Eugene O'Neill, four-time Pulitzer Prize-winner and America's only playwright to win the Nobel Prize in Literature, the O'Neill has launched some of the most important voices and works in American theater and has revolutionized the way new work is developed." This place holds a special place in my heart because when I was in elementary school, troupes from this center came to my school to hold workshops and performances for us. Today, the Center has numerous programs for writers and performers, and of course a variety of shows that you can see. Please click here to find out more: The O'Neill | Launchpad of American Theater (theoneill.org) https://www.theoneill.org/
Now it's off for a spot of tea at Alice in the Village, located in Olde Mistick Village, just off Exit 90 in Mystic. This tearoom and giftshop, inspired by Lewis Carroll's Alice's Adventures in Wonderland, is the perfect stop in our literary tour. Want to plan your visit? Click here for more information: Alice in the Village https://www.aliceinthevillage.net/
Just a few more miles down the road is Mystic Seaport, located at 75 Greenmanville Avenue. Why are we stopping here? Because we want to see the Seamen's Friends Society Reading Room, located within the Seaport. The American Seamen's Friend Society was established in the early 1800s to "to improve the social and moral condition of seamen." The Society donated wooden cases, filled with about 40 books, to American ships so the sailors would have access to reading materials while away at sea. The Society is no longer in existence, but their records are still located here. For more information, please click here: Seamen's Friend Society Reading Room – Mystic Seaport Museum https://www.mysticseaport.org/explore/village/reading-room/
We're staying in Mystic and heading over to 53 W. Main Street, where we will find Bank Square Books. This is one of my favorite independent bookstores. I not only visit there when I'm in the area, I've taken advantage of some of their virtual events and have ordered books shipped to my home. I love their local author section, too. What's even better than this location? They also have a sister shop called Savoy Bookshop & Café, located just across the CT/RI border in Westerly, RI. Like R.J. Julia, Bank Square also gives back to community. The store participates in Operation Paperback, which provides books to our troops overseas, as well as to their families here in the States and to veterans. For more information about this store and this program, please click here: Bank Square Books/Savoy Bookshop & Café | Locally Owned, Fiercely Independent https://www.banksquarebooks.com/
I learned about our last stop on this literary trail through Bank Square Books. The James Merrill House is located at 107 Water Street in Stonington. James Ingram Merrill was a noted American author, who wrote poetry (for which he won the Pulitzer Price in 1977), plays, essays, and fiction. He lived in this house from 1956 until his death in 1995. The house is now a National Historic Landmark and offers a residency program to writers that provides a living and workspace, as well as a monthly stipend. To find out more about James Merrill and this house and program, please click here: Home | James Merrill House https://www.jamesmerrillhouse.org/
I hope you've enjoyed taking this literary tour with me and I hope it inspires you to visit these wonderful places in person someday soon.